PSD to
WordPress (or any other CMS)
We at Openteq, are one of the top-rated custom web designing and development company with over 11+ years of experience building world-class wordpress themes.
Your design, sliced and hand coded into a high-quality, fully functional WordPress sites.
PSD to WordPress is our thing! Get your WP theme developed by the industry's most experienced, talented, and fast coders.
Get in touch with us for a FREE QUOTE.
Ordering
You send us your design files and requirements. Or we can design them for you as well.
1
Reviewing
We check up the specs and provide the ETA and quote.
2
Development/Execution
We do our PSD to WordPress thing, keeping you in the loop.
3
Testing (QA)
Everything is thoroughly tested: no bugs, no troubles, no crashes.
4
Delivery & Maintenance
We deliver a perfect, bulletproof theme straight to your hands. Delivery also includes free maintenance for a certain period of time depending on the size of the project.
5
A PSD to WordPress team you'll love
working with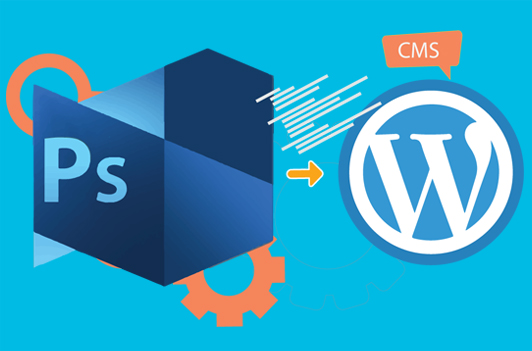 With our unbeatable expertise, dedication, and attention to detail, you get a WP theme that works flawlessly across all popular browsers and devices, keeping users and search engines happy. Once we're done slicing, coding and cross-browser testing your WordPress theme, we upload it to a demo server where you can take it for a test drive. You're welcome to share your comments and feedback, and we'll do all the necessary tweaking before presenting you with the completed product. We'll work with you until you are 100% satisfied with every aspect of your project.
Fast turnaround time
We respect your time. With years of experience under our belt, we set realistic deadlines and never keep you waiting.
High quality code
When it comes to quality, we're obsessive, meticulous, and downright fussy. Our code is well-formatted, light-weight, and super-easy to maintain.
Free support
We're professional and friendly bunch, and we're happy to provide you with a 30-day free support after theme delivery.
A WordPress development
service you need
Whether you're just getting started with your WordPress blog or running dozens of online stores, we provide you simple, but powerful solutions to get your site up and running in no time. We make sure that everything from the header to the footer works exactly as you wanted. We offer a reliable and fast support, 100% customer satisfaction and money-back guarantee. Ready for a seriously awesome 
PSD to WordPress service
? Get started now!
CUSTOM WEB APP DEVELOPMENT
TECHNOLOGY CONSULTING
eCOMMERCE SOLUTIONS
WEB PORTAL DEVELOPMENT
PRODUCT RE-ENGINEERING
CORPORATE WEB BASED SOLUTIONS
BUSINESS APPLICATIONS
PAYMENT PROCESSOR INTEGRATIONS